SINGLE SESSION SCHEDULING
Welcome!

Thank you for your interest in scheduling a Single Session. I appreciate the opportunity to work with you, and I look forward to our time together.

The following material will help you understand how our coaching session works.

Please review the information below and complete the Single Session Coaching Form. Once received, I will contact you personally to schedule our 75-minute coaching session.
Single Session Coaching
Sessions are available by phone, Zoom or in person when available.
Sessions are scheduled for 75-minutes.
75-minute Coaching Session fee: $155
Payment is to be made at least 24 hours prior to the scheduled coaching session.
Pay through Venmo @Suzi_April OR PayPal [email protected]
Zoom link will be emailed once payment is received.
Timeliness and accountability are standards that I value and ask that you honor this
to ensure you get the most out of your coaching session.
I look forward to connecting with you.
Live Life Open Hearted ♥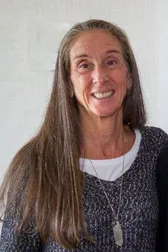 Suzi*


We are committed to your privacy. Do not include confidential or private information regarding your health condition in this form or any other form found on this website. This form is for general questions or messages to the practitioner.